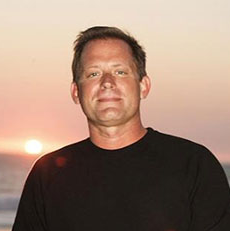 Hello. My name is Tim Dunn and I am a seasoned Product Designer that has designed for Hewlett-Packard, Sony Online Entertainment, Lucas Arts, Sony Pictures, T-Mobile, Nissan, Kawasaki, ViewSonic, Freeport-McMoRan and many other Fortune 50 companies. I have the ability to organize data, understand human behavior and design world-class interactive products, responsive websites and apps that bring ideas to life. I deftly interpret analytics, develop user experience flows, create and execute high-fidelity prototypes and conduct user testing. I propose novel solutions that create successful results that build consensus with key project stakeholders, high-value clients and executive leadership. I bring a unique set of skills that can creatively design a product from concept to prototype and market that product to the consumer.
When I'm not staring at a monitor, I like to go to the beach and ride my motorcycle. I find that riding clears my head and often inspires me with new ideas. I'm blessed to live on the coast in San Diego and can ride in the mountains, deserts and beaches. I've been riding longer than designing, but I hope to continue to do both for many more years!
Let's ride…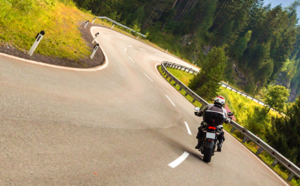 "Tim showed a love for Art and Design, often going the extra step to provide the most detailed work possible in the given time frame of the project. Tim was a strong force for the Creative Direction and application of artistic and design principles to our online presence."
Greg Short
Director of Operations – SONY Online Entertainment
"Tim is an experienced UI-UX Designer who developed innovative and creative prototypes to lead T-Mobile's next-generation User Interface for our Frontline Service reps… He is a team player that collaborated with product managers, product owners & other UX design groups. I would look forward to working with him in the future and would highly recommend him without any hesitation."
Christy Byrd
Sr. Product Manager @T-Mobile
"Tim is an incredible Senior Interaction Designer (UI-UX), who is great to work with. He does top shelf work and delivers on schedule.  Tim works well independently and as part of a team. He keeps everyone in the loop on what he is working on with his strong communications skills. When I'm working with Tim I know I can count on him!"
Charlie Goldacker
Project Manager, Global Experience Design for Consumer and Advanced Portfolios @ HP Inc.